postskript will provide you with elegant hand lettered signage & details that tie you wedding or special event together.
ps customizes every sign, be it chalkboard, wood, glass, or mirror, with permanent ink or paint. the results are truly unique & rustic feeling pieces that continue to satisfy our customers.
where'd ya get that name?
let's say you write a nice letter to a friend, and after you've finished, but before you sign, you realize you must include another note! you can't possibly seal this thing up & send it off without including your extra line. that's called a "post script". think of your occasion as the letter, and let postskript be those critical finishing touches before you sign your name.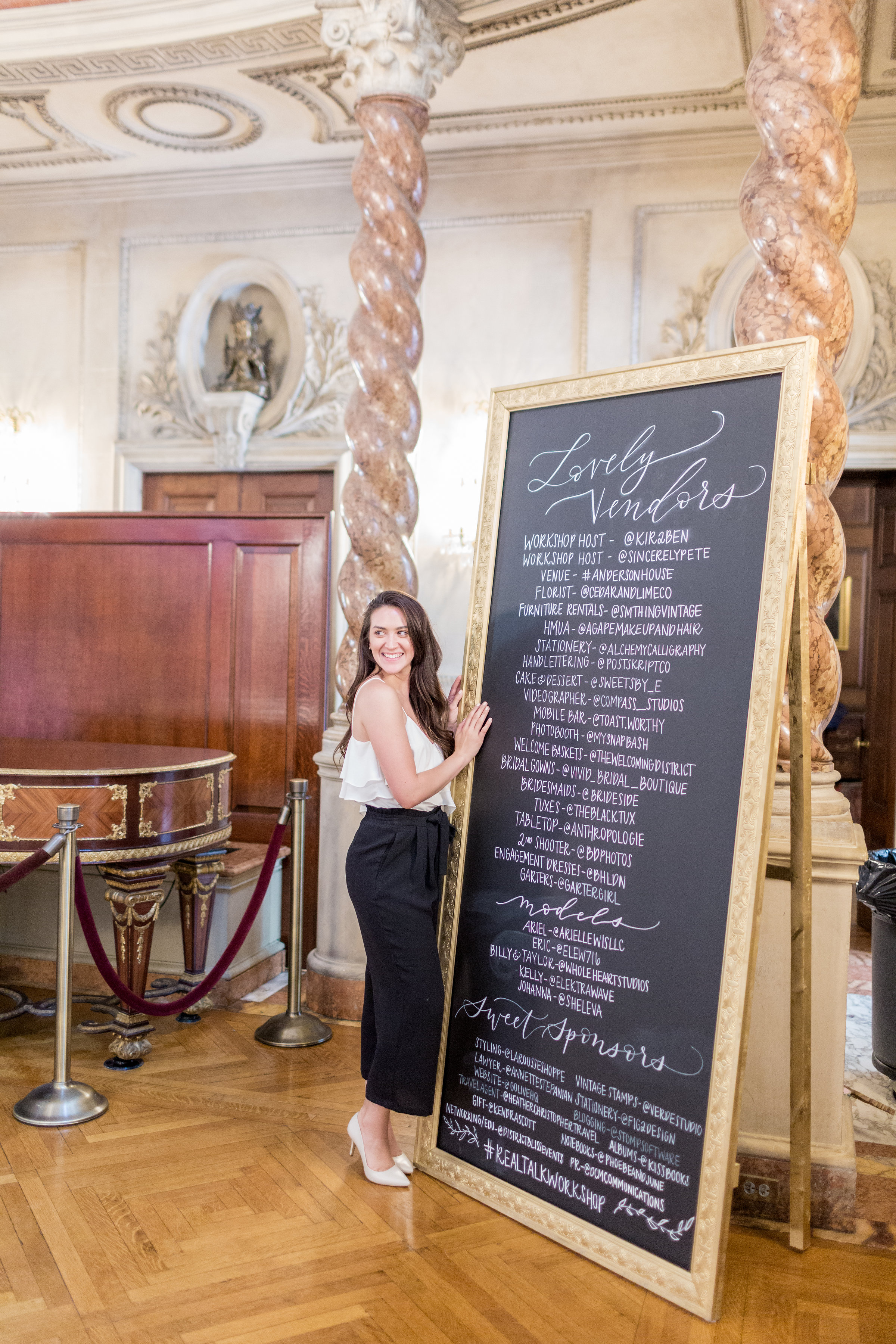 owner & hand letterer
-
hey! i'm cecillia lin - also goes by cecil or cece. during the day you can find me being an awesome executive assistant, and at night you can find me creating for you! that or snuggling up and watching ID channel. forensic files anyone?
oh, you wanted to know more about me?
well, i've been lettering for about one year now. aside from true crime shows and podcasts, i love watching food network (especially anything with bobby flay <3) and am obsessed with makeup tutorials. i would like to give thanks to nikkietutorials for my blending skills. i'm a lover of tacos and guac and of course, most important of all, margaritas! let me know if you'd want to grab a drink sometime!
xx - C